NOW HOSTING LIVE STREAMS FOR QUARANTINE ON OUR FACEBOOK PAGE!
The Range is making the best effort we can to continue providing live music to the community during these challenging times. Please be sure to visit our Facebook Page to see the latest live stream we are hosting from the wonderful musicians who help make our community great! There is also an archive of our previous live streams available on the page.
THE RANGE, ITHACA NY
The Range features a 250 capacity room, with a full sound system, wooden dance floor, and a comfortable space for lounging, people-watching, partying, or hanging out with friends.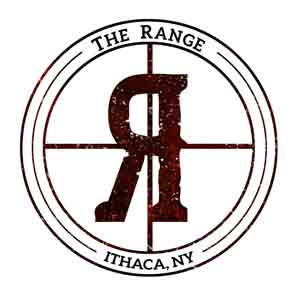 JOIN US FOR HAPPY HOUR!
WE HAVE DAILY SPECIALS, DARTS, POOL, PLENTY OF GOOD COMPANY, A GREAT VIEW AND DELICIOUS BEVERAGES
STAY INFORMED WITH OUR NEWSLETTER
The Range, Ithaca NY - Downtown on The Commons
Address
119 E. State Street, 2nd Floor
Ithaca, NY 14850
The Range is 21 & Over for Entry