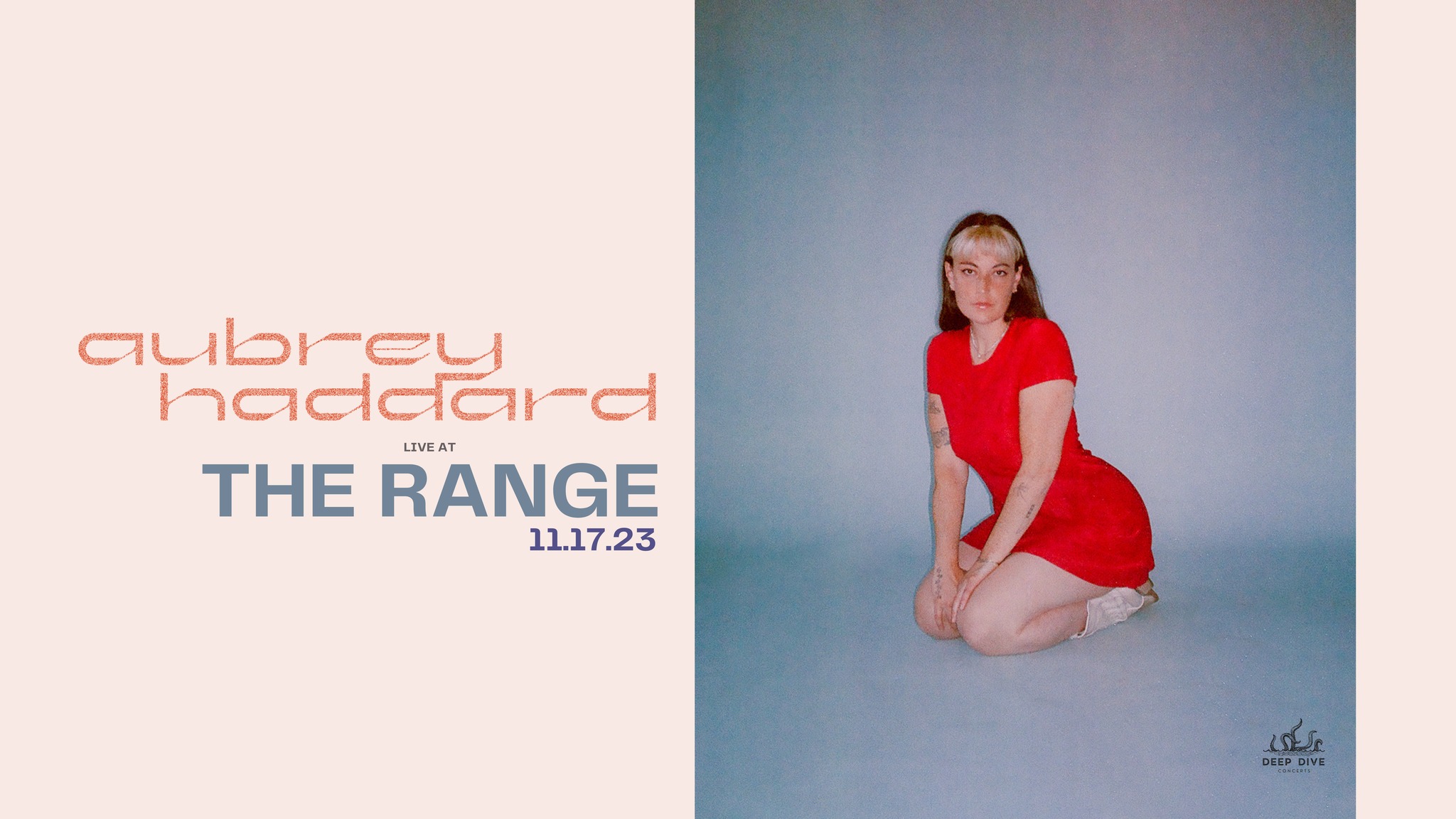 Aubrey Haddard makes her Range debut!
$10 or $5 w/ student ID // 21+
Aubrey Haddard is a self-proclaimed escape artist. When the tides change and personal growth calls for emotional upheaval, Aubrey seeks refuge in her creative discipline. Carving out a boundary-less space to explore the mysteries of the human experience and the vastness of the physical world, she creates a sonic landscape that is both epic and deeply personal. Dreamy synthscapes, overdriven guitars and pulsing electronic drums lay the foundation for Haddard's vocals, heralded by critics as "harrowingly beautiful" (Clash Magazine) and "herculean" (The Line of Best Fit). Calling upon the inspirations of powerhouse PJ Harvey and dance music giant LCD Soundsystem alike, Haddard blends the analog and the digital with eccentricity. Themes of Greek mythology and Japanese literature weave their way through her stories, inviting listeners to peek into her subconscious and share in the escape.
Haddard only leaves a few breadcrumbs and shoots for a surprise with each release. Moving on from her acoustic and minimalist debut EP Adult Lullabies, her knotty and soulful full length album Blue Part received widespread critical acclaim and earned her the title of Vocalist of the Year and Songwriter of the Year at the 2018 Boston Music Awards before she left to pursue her a career in New York City. Leaning into new, pop-driven inspirations and the chaos of the NYC scene, Awake And Talking proved Haddard's ability to dive head first into new sounds and set the stage for her current project.
Splitting her time between the far corners of New York state, you might find her in a library, at a Yankee game or jumping into a swimming hole. Aubrey Haddard may be a rising star in the indie scene, and one to watch for those interested in the future of experimental electronic music but "above all, it's humanity that drives Haddard's art" (Under The Radar).
Cover: $10 // $5 w/ a Student ID