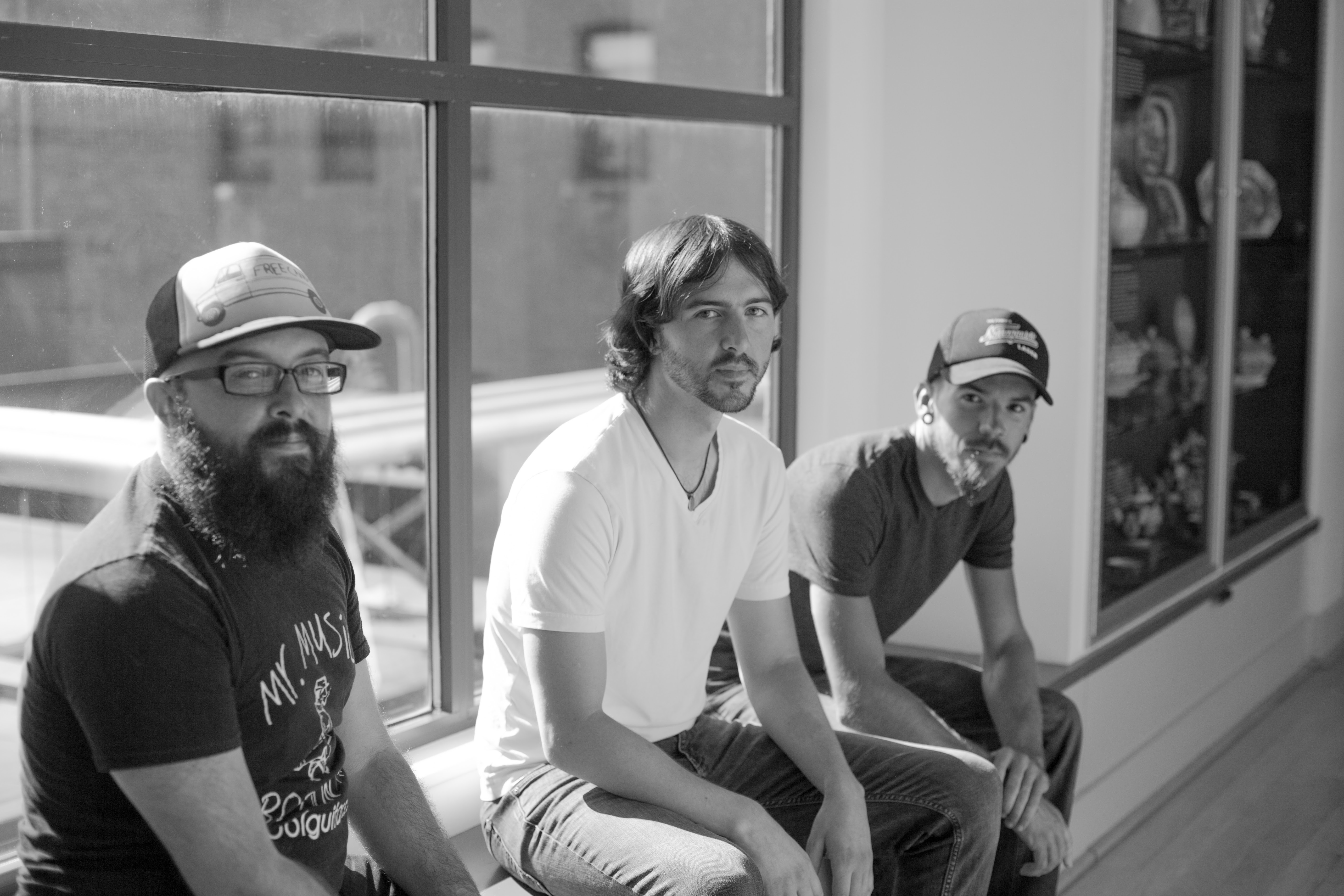 Originally started as a solo project by Chad Gosselin (guitar/vocals) in 2009, Boston band The Big Lonesome has grown over the years to become a four piece tapestry of shoegazey indie rock with a sensibility for pop. Gosselin's story driven lyrics explore a wide range of topics from the wonder and confusion of running into an old fling while buying kale at the supermarket ("What the Hell Am I Supposed to Do?") to attending the final show at iconic T.T. the Bear's Place in Cambridge, MA before it closed in 2015 ("Everytown, USA"). Brother Luke Gosselin (guitar/lap steel/vocals), Seth Kellogg (bass) and Andrew Korajczyk (drums/percussion) join Chad to perform music that has been described as "The Rolling Stones covering Sonic Youth" and has drawn comparisons to Guided by Voices and early Wilco.
In 2014, The Big Lonesome released its first formal EP Undone with previous members Zoe Ziemba (bass) and Mike Moore (drums). Undone was produced by Sean McLaughlin (Matchbox 20/Elliott Smith) and mastered by Jeff Lipton (Wilco/Spoon/Bon Iver). The band toured the northeast and east coast the following summer in support of the record, garnering national radio attention along the way.
In late 2016, the band made a concerted effort to tour aggressively in 2017. To that effect, Chad Gosselin cashed in his savings and bought a 12 passenger van and Since January 2017, The Big Lonesome has peddled their brand of story-driven indie rock at over 100 shows nationally, including South by Southwest in Austin, TX and a headlining show at the Middle East Downstairs in their hometown of Boston, MA. The band is currently on tour in support of their latest release, Fascination.