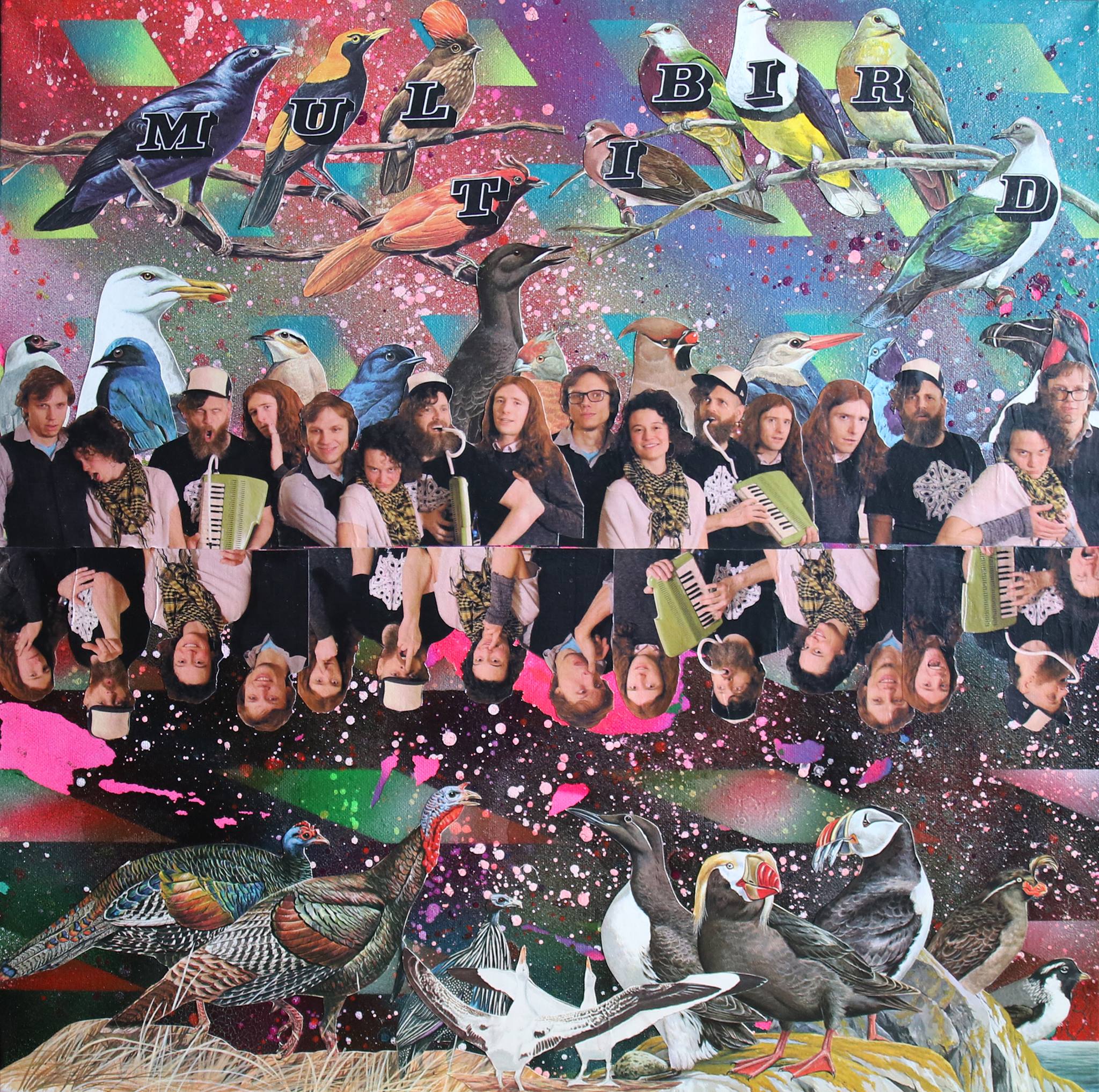 Seth Faergolzia and his whimsical abstract rock quartet return to The Range to kick off the Autumn season!

Following in the footsteps of his critically-acclaimed avant-freakout band Dufus -- whose landmark 2003 ROIR album 1:3:1 was hailed by AllMusic's Jesse Jarnow as "the kind of record that could potentially change a listener's life" -- Seth Faergolzia once again makes a delightful mess of musical boundaries with his latest project Multibird.
Since 2001, Seth Faergolzia and his projects have played stages in over 20 countries. The quartet Multibird consists of Seth on acoustic guitar and vocal loops, Shaun Jones on electric and foot percussion, Luke Cornwell on bass and percussion, and Emily DiPaola on trumpet and percussion, all with soaring group vocals.