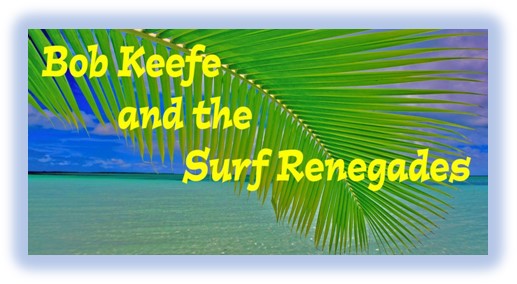 It's Beach Party Time! Swing Time Tuesday welcomes Bob Keefe and The Surf Renegades to heat up our winter swing scene with beach-inspired tunes reminiscent of the Southern California surf scene of the 1960s.
They offer a wide variety of surf music, including music by The Ventures, Dick Dale, The Surfaris, The Surfmen, The Pyramids, and countless Southern California surf bands. All these tunes are fun and immensely danceable! Their repertoire will work well with both Swing and Latin rhythms.
Band members: Bob Keefe, Mike Tolomeo, Jack McKissick, Mark Joyce
***********************************************
6:30pm Dance lesson (crash course in Salsa and Cha Cha) with Iska Ziver
7:30 – 9:30pm, Let's dance!
$7 Includes Dance Lesson and Live Music! (students, $5 – must be 21 or older)
Three full hours! - 6:30 – 9:30pm
Beach attire encouraged!