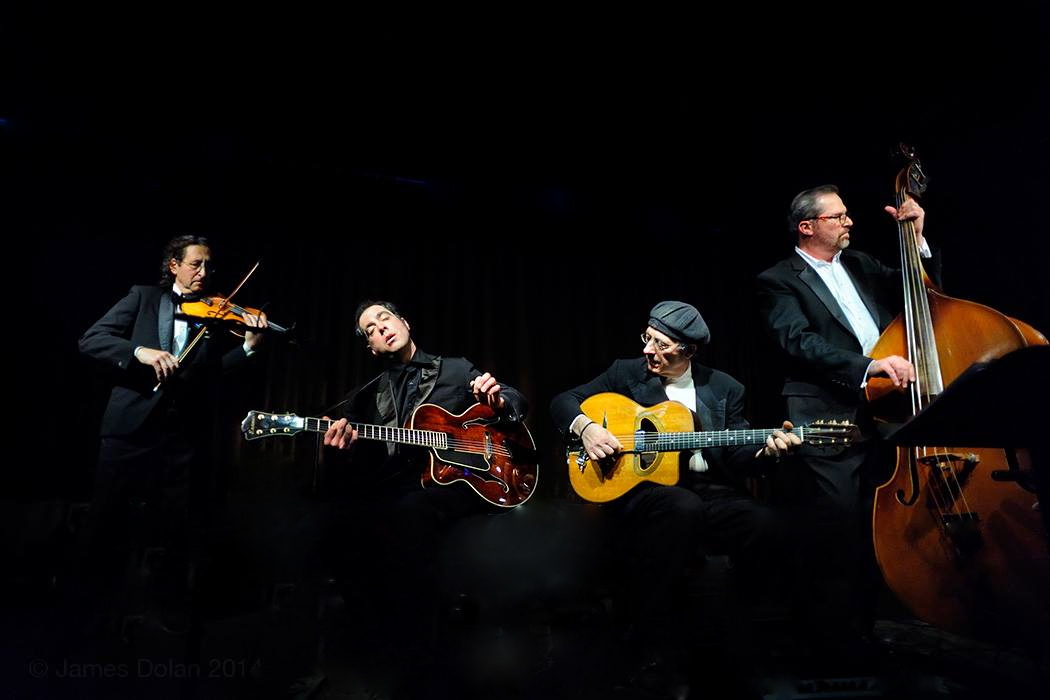 The Djangoners take their inspiration from Django Reinhardt and his famous Jazz band from late-1930s Paris & London - "The Hot Club of France" – arguably, the most famous Jazz band Europe ever produced. Featuring Bobby Henrie on lead guitar, Eric Aceto on violin, Harry Aceto on "Manouche" rhythm guitar and Brian Williams on upright bass, these fine players have each been on the professional music scene for over 40 years playing in many different genres. They have joined together to celebrate their common love of Django's music, and they perform it with the same enthusiasm and spirit as it was originally played in the 1930s. What a treat for dancers! Vive la danse!
***********************************************
6:30pm Dance lesson (crash course in Balboa) with Brian Keeler
7:30 – 9:30pm, Let's dance!
$7 Includes Dance Lesson and Live Music! (students, $5 – must be 21 or older)
Three full hours! - 6:30 – 9:30pm
Facebook Event: Swing Time Tuesday with The Djangoners
***********************************************
Save The Date! – Swing Time Tuesday is the third Tuesday of every month
Upcoming Bands:
Apr. 17 Purple Valley
May 15 Radio London
June 19 The Pelotones
July 17 Zingology
Aug. 21 The Blue Flames