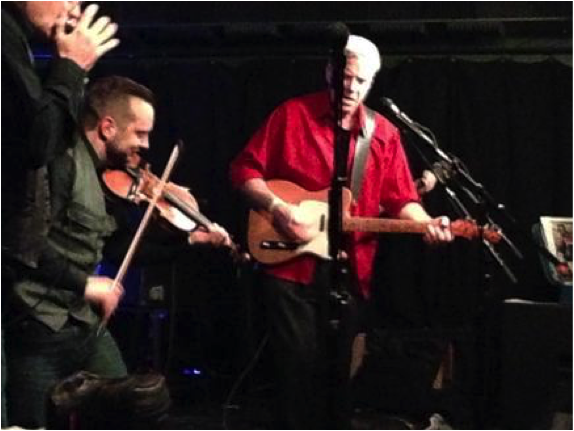 The Tragedy Brothers are currently touring the upstate NY area and beyond to promote the release of their newest CD, "Wasting Time."

Formed in 2013, The Tragedy Brothers are a Rochester, NY favorite. Drawing on Americana and Blues sounds, they catch the listener's ear with something different. They have a strong reputation as a live dance band, and are not to be missed! Moving hearts and limbs with their melodies they promise an unforgettable performance.
Bright Brown is sonic cinema, the visually poetic songwriting of Brooklyn based singer and Stick player, Alex Nahas. Bittersweet layers and textures abound, and beautifully crafted songs exist at the core. Alex's verse boldly chooses to sit "between the meager and the mundane" elevating the everyday. He generates a broad sonic palette on the rarely seen, Chapman Stick conjuring up a filmic landscape. Originally hailing from San Francisco where he formed the critically acclaimed art rock ensemble, Laughingstock, Alex has collaborated in the studio and on stage with John Vanderslice, Zoe Keating, DJ Shadow, Mates of State, and Jill Tracy amongst other artful denizens of the SF music scene. He's also shared the stage with the likes of Death Cab For Cutie, Richard Buckner, Spoon, Frank Black, and Robin Guthrie of The Cocteau Twins.