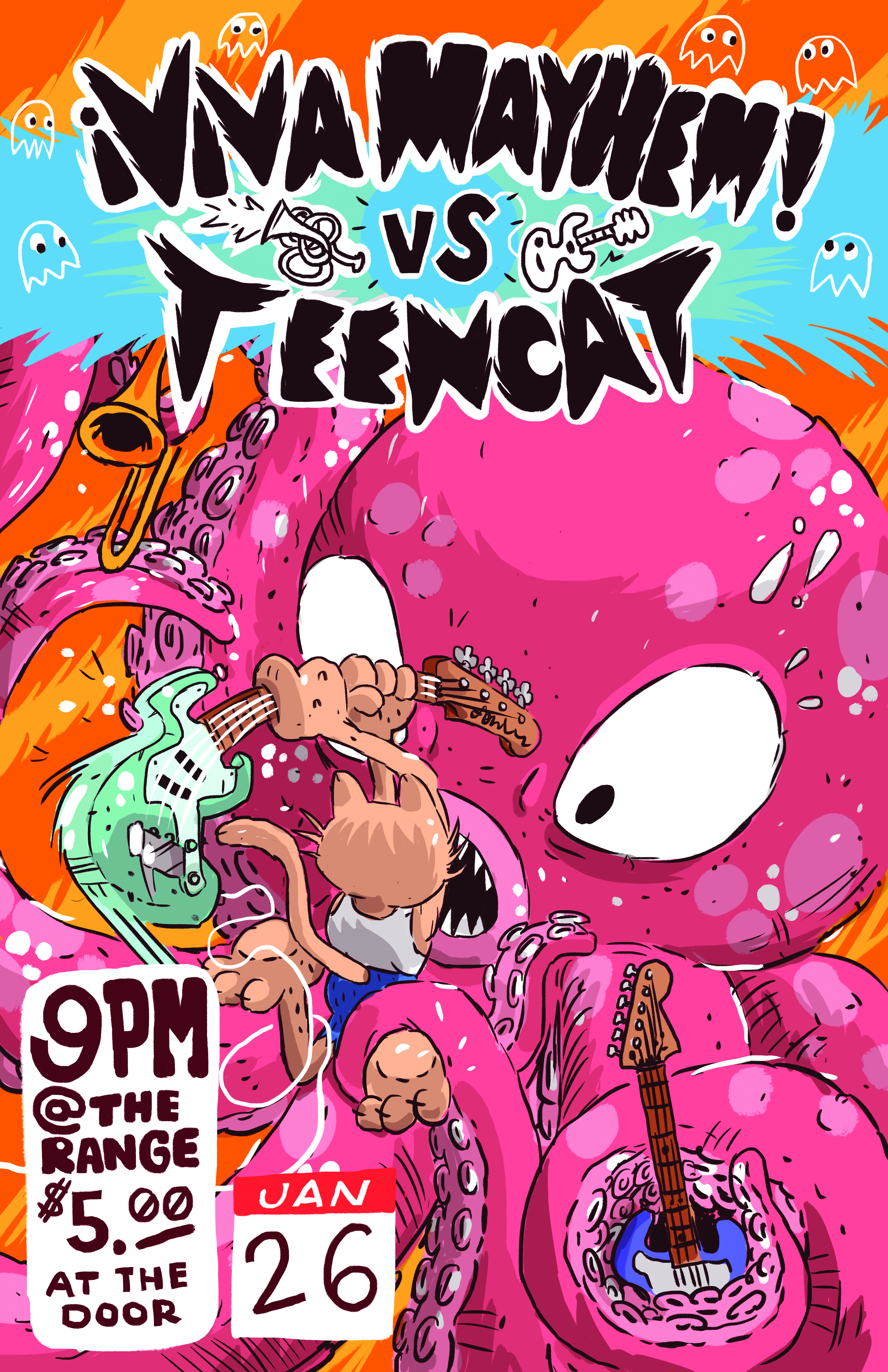 ¡Veeva Meowhem! back at it again.
High-octane and infectious, ¡Viva Mayhem! invites you to dance, sing, and wear your heart on your sleeve. An eight-piece post-wave ska band out of Ithaca, NY, ¡VM! has a stellar female lead, a rockin' rhythm section and a tight hornline.
Teencat thinks you're hot and hopes you have ears. Often described as a sexy fruit salad that plays electric rock and roll music with their flesh-paws, the band is sometimes chided for their unwillingness to take most things and people seriously. They're lyrics are the wit-driven prose of one Karrot Prufrock, a barbarian poet of the highest order and bass player by default. Much of the musical arrangements are the responsibility of Ash Eastman, lauded as "the real stickler" in the band, who plays the drum and tries to make the songs have more than 4 chords, much to the chagrin of guitarist Pete Moss, who plays guitar with all of the focus and intensity of a much larger man hitting a barbed wire fence with a piece of wood. All three of these failed comedians sing in tune with one an other, to the distaste of punk music fans everywhere.