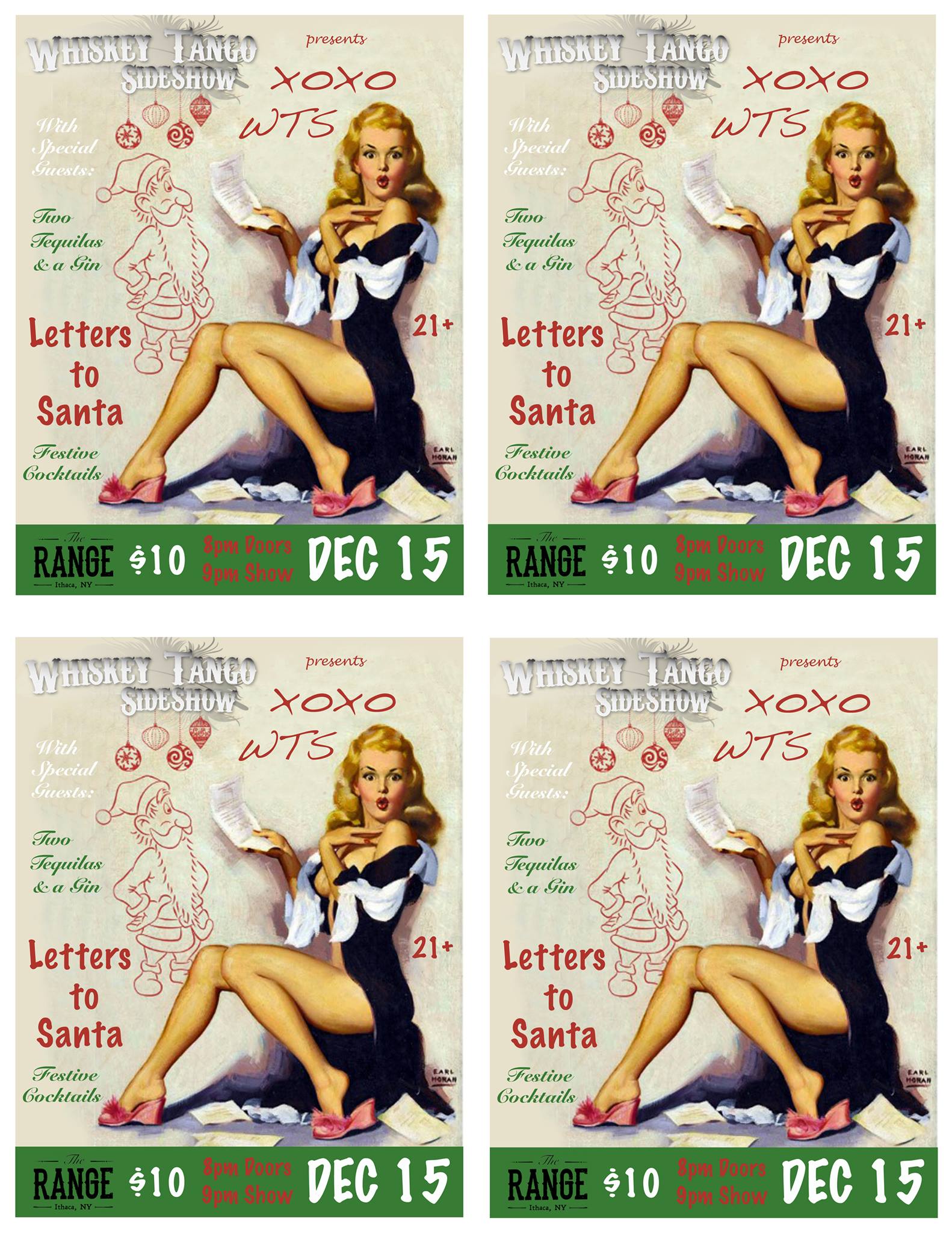 Dear Santa,
The Whiskey Tango ladies have been VERY good this year and to celebrate we are hanging the mistletoe, spiking the cocktails and bringing you a Holiday Burlesque Spectacular to kick of the Christmas Season right! Teddy Bears, Fruitcake, Coupon cutters, Sugar cookies, Peppermint sticks, Snowball Fights and MORE!

Don't miss the Finger Lakes premier Burlesque experience plus special guest performances by Two Tequilas and Gin aka Athena Merlot, Dizzy Discretion and Coraline Chardonnay!

Santa's little helper is going to deliver the gift of LIVE Burlesque and Drag shenanigans to all so mend that hold in your pocket and tuck the wee ones into bed- this is one ticket you don't wanna lose!!